Beer Bottle Rack
Fridge Wine Rack Holder Refrigerator Bottle Rack of Wine Bottle or Beer Bottle
Manufacture:Hebei Kitchenware Import&Export Trade Co.,Ltd.
From:Hebei China
Tel: 0086-311-68000399
Mobile:0086-311-68000399
undefined
FeedBack
Tags:
Fridge Wine Rack Holder Refrigerator Bottle Rack of Wine Bottle or Beer Bottle
Fridge Wine Rack/Bottle Shelf- Refrigerator Bottle Rack Holds 3 Bottles of Wine or Drink Universal Bottle Holder Fit Most Fridges,Iron Place Holder Storage Tool for Kitchen
Easily slides onto refrigerator shelf.It is uniquely designed to hold each standard bottle of wine horizontally to keep the corks
wet and preserve the taste of the wine longer.
Ideal use for the refrigerator but can also be used in kitchen, cabinet, storage unit, or garage storage – Slim design that maximizes your available storage space.
This metal rack will accent any décor while creating easy-access storage for organizing wine/drink bottles in your refrigerator or
kitchen– Gives you more fridge space by optimizing that unused space under your fridge shelf.

This wine rack can be easily cleaned with a warm damp cloth for lasting quality and years of use.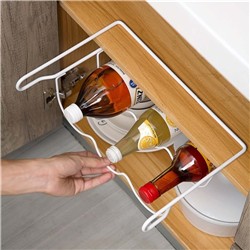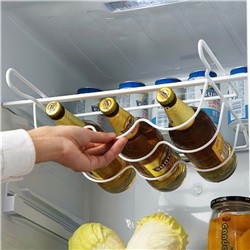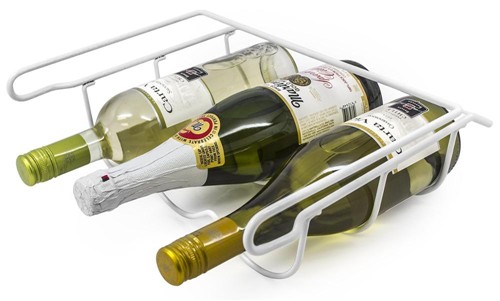 Beer Bottle Rack Products Case
kitchen dish drying rack
Dish Rack provides extra space for draining and drying after washing.
Beer Bottle Rack Relative Products