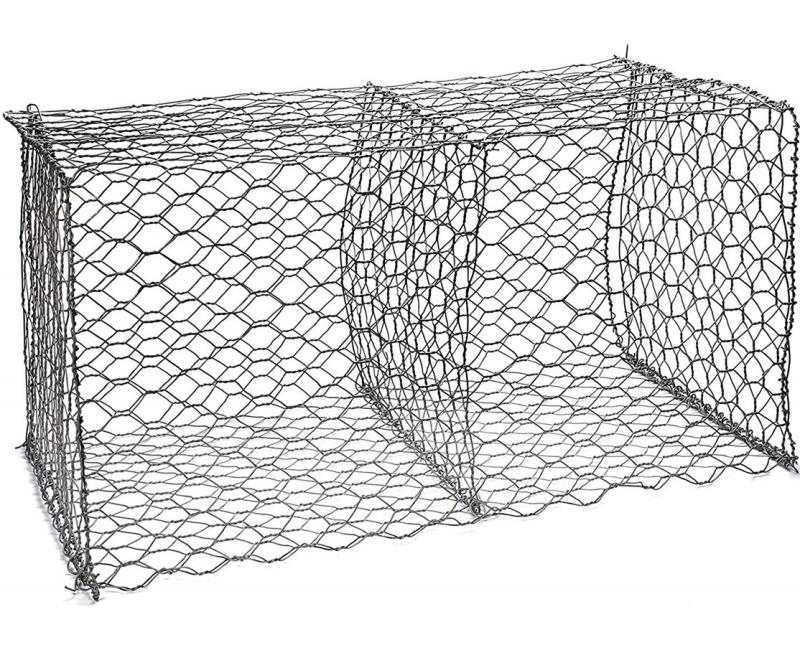 gabion basket
Gabions are baskets manufactured from 8x10 double twisted hexagonal woven steel wire mesh, as per ASTM A975-97 Gabions are filled with stones at the project site to form flexible, permeable, monolithic structures such as retaining walls, channel linings, and weirs for erosion control projects.
Manufacture:Hebei Kitchenware Import&Export Trade Co.,Ltd.
From:Hebei China
Tel: 0086-311-68000399
Mobile:0086-311-68000399
gabion basket
Category Product
FeedBack
Tags:
Galvanized Wire Gabion box is a kind of hexagonal wire baskets for holding stones. Wire diameter is chosen according to different types of hexagonal net. For steel wire, wire diameter from 2.0mm To 4.0mm can be adopted, and for PVC coated gabions, wire diameter from 3.0 To 4.5mm, will be used as material. And the lacing wire is generally heavier than facet wire.
Product Description
1. Material: Hot dipped galvanized wire, PVC coated galvanized wire, Galfan wire
2. Gabion facet mesh wire: 2.0mm, 2.2mm, 2.7mm, 3.0mm
3. Gabion selvage wire: 2.4mm, 2.7mm, 3.4mm, 3.9mm
4. Gabion mesh size: 6*8cm, 8*10cm, 10*12cm, 12*15cm
5. Gabion lacing wire: 2.2mm, 5% of gabion
6. Material wire zinc coating: 225-275g/m2 according to EN 10224-2
7. Gabion size: 1x1x1m, 2X1X0.5m, 2X1X1m, 3X1X1m, 4X2X0.5m, 6X2X0.3m
8. Gabion material wire is referring to EN 102182, Tensile strength between 380N/mm2 and 500N/mm2
9. Connecting way: by Helical wire, by U post, H post
Application:
1) River banks & dikes for controling and guiding water / flood
2) Strengthening and sustaining structure of soil
3) Protecting engineering of seaside area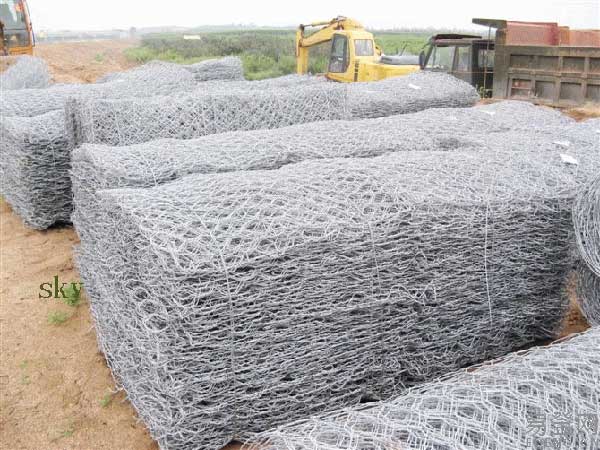 Stone Cage Wire Mesh Netting
Cage Panel connecting by c-nail or spiral spring wire
Twin wire panel with 5/3/5mm,5/4/5mm,6/5/6m
gabion basket Products Case
GrillBasket
Stainless Steel Grill Baskets with Removable Handle, Perfect BBQ Grilling Cookware for Cooking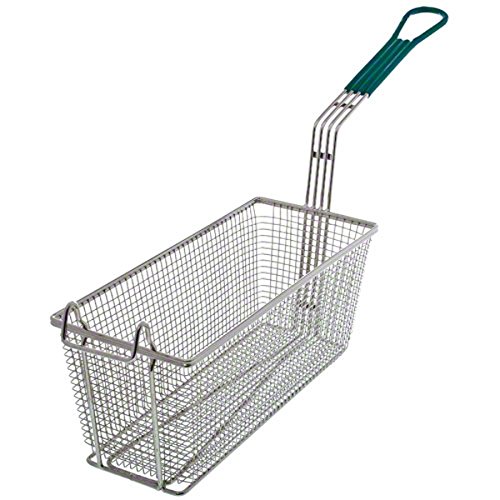 frybasket
the plastic handle for resistance hot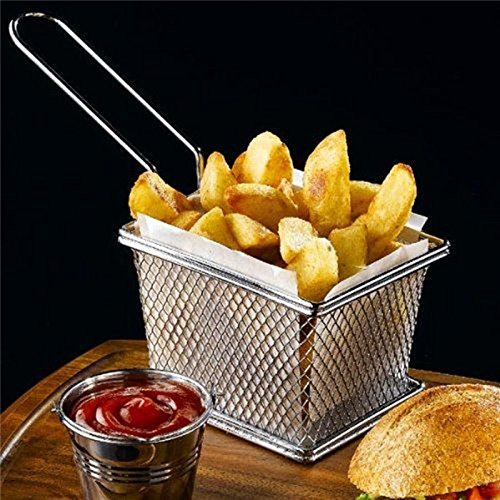 FryBasket
Fry Basket Stainless Steel Fryer Baskets Strainer French Fries Holder
gabion basket Relative Products