Plastic coated gabion
Tags:
Plastic coated gabion net is a net cage made of metal wire that is unidirectionally twisted for two weeks. The thickness is 0.15-0.5m (including 0.5m). The mesh pad is divided into several cells by the partition. In order to strengthen the strength of the gabion net structure, all the sides of the panel are made of larger diameter steel wires. Gabion net pads are divided into two categories: surface metal plating and surface PVC / PE coating. The wire diameter used varies depending on the size of the hexagon. The production process is to make gabions and pads after weaving nets, cutting, hemming, and banding. Gabions and pads are supplied in a folded state. It is mainly used as a slope protection structure for rivers, bank slopes and subgrade slopes. Not only can the river bank be prevented from being damaged by water currents, wind and waves, but also the natural convection exchange function between the water body and the soil below the slope is achieved, and the ecological balance is achieved. Planting green on the slope can increase the viewing and greening effect.
We are strong, well-equipped and experienced, and can process and produce according to your specifications. Our company has an excellent production and sales team and will provide you with the best service. I hope our company can become your long-term partner, and we sincerely welcome friends from all walks of life to visit and guide the factory!

Plastic coated gabion Relative Products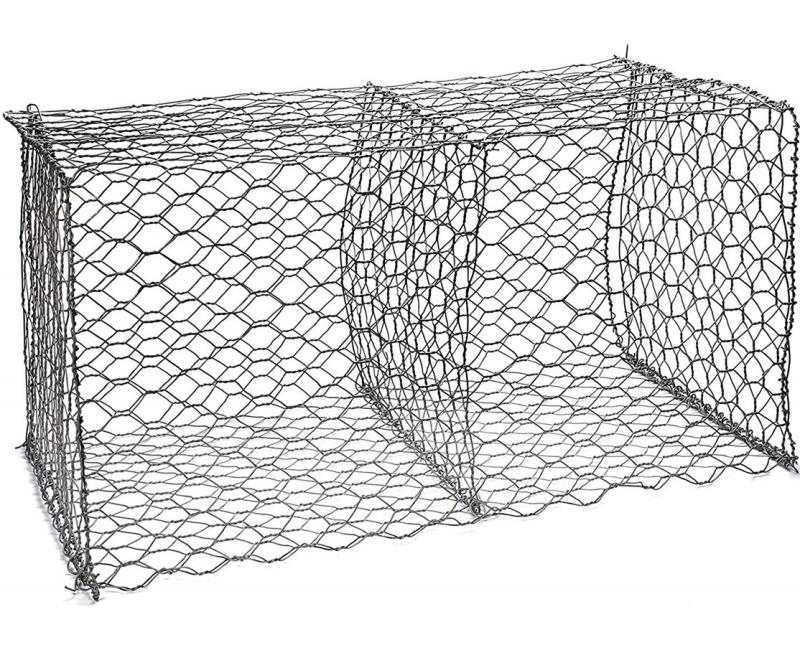 gabion basket
Gabions are baskets manufactured from 8x10 double twisted hexagonal woven steel wire mesh, as per ASTM A975-97 Gabions are filled with stones at the project site to form flexible, permeable, monolithic structures such as retaining walls, channel linings, and weirs for erosion control projects.
Tags:Razor wire with plastic lacquer blade|dipped galvanized stone cage gabion box|Plastic coated gabion|
Gabions Cage Box
Heavy Zinc Coated Gabion Box Double Twist Woven Mesh Gabion
Tags:gabion|